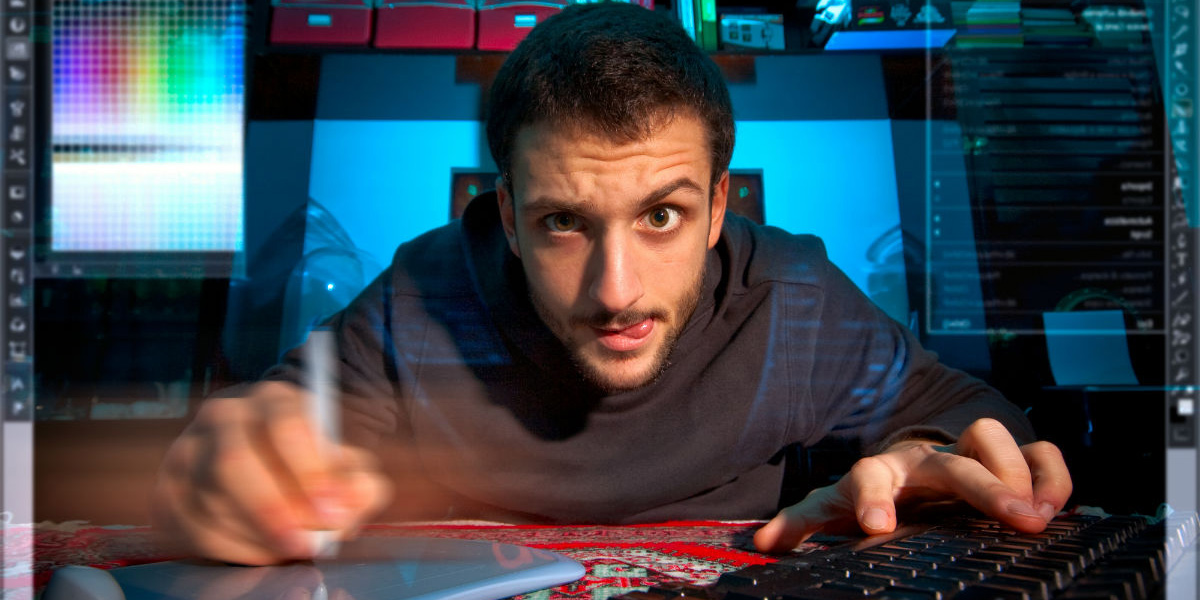 There are many book cover design services out there, and most will have their own way of doing things, to a certain degree.  We, at AuthorPackages (AP), prefer not to follow the crowd and handle things our own way, with good reason.  First of all, we don't have a network of cover designers at our disposal – we take care of every single design in-house so you can be sure of receiving our full attention at all times.  It would be easy for us to pull in designers from other agencies, or freelancers, and reap the rewards with very little effort, but part of our payment is the pride we take in seeing the finished artwork and knowing that we have worked closely with you every step of the way.
As far as we are concerned, your ebook cover design, or print cover, is a partnership between AP and you, the author.  Without us, you won't have that stunning book cover design, but without your insight and enthusiasm we wouldn't even know where to start.  That's why we go above and beyond most other design companies by immediately setting up a direct line of contact with you, whether it's by Facebook Messenger, email, or even phone.  If you have something to discuss, you need to know that we will be here for you and won't push you to the back of the queue.  Similarly, we may want to run some ideas past you before they stagnate, so it's important to be able to touch base quickly and easily.
Aside from time-zone differences (given that we work on a global level, there will always be the possibility of a delay), you'll find that we'll typically answer any email from you within eight hours.  In fact, if you were to get in touch between 8am and midnight GMT, you'll likely have a reply within five to ten minutes, depending on the complexity of the response.  If you opted to keep in touch through Facebook Messenger then that response may only be seconds away.
It may appear to be an exaggeration, but the reason we work so closely with our clients is because of our background.  Our graphic designer, Mark, has been designing album covers, poster artwork, tour programmes, ad campaigns, and even magazines for the past twenty-five years.  His time in marketing and design had him working with multi-national corporations such as Schweppes, Nike, and Miller Brewing Company, among others, and the campaign concepts could end up being drawn out for months because of the 'design by committee' approach of these global giants.  The graphic design process is very organic, and should be allowed to grow naturally and without unnecessary delays, and Mark found that by cutting out the middle-man on the corporate grapevine and simply dealing with those at the top, it made for a much more fluid and fruitful relationship, and being able to lift the phone and ask questions rather than schedule meetings helps to maintain that organic nature.  To that end, we work with our clients as closely as we possibly can, as it also makes it easier to get inside their head and understand who and what we're representing with our book cover design.
We also don't fall over ourselves providing you with two or three designs in the beginning. We know from experience that this is pointless, can lead to indecision, and will invariably delay the entire process.  When you're faced with a number of options, the route to the correct one is more difficult to see.  We will discuss concepts with you at the beginning, pitch what we believe will work for you based on your brief and our own experience, and provide you with just one draft concept.  In most cases, the client will go with the first draft because it's been discussed at length prior to any design work taking place, but if there are any issues with it we'll ask that you tell us what you do and don't like about it.  As you've only been given one design, there should be absolutely no indecision – you will know which aspects of the design you like, as well as those that you don't.  From there, we will have a much better understanding of what you expect for your final design and can move on to the next draft without delay.
Once you're happy with the cover art, we'll work at getting the final copy over to you.  If this is for an ebook cover design, you'll be given access to your own private Dropbox area containing you artwork in various digital formats, as well as collection of 3D renderings on multiple devices to use for promotions.  If you've opted for a print book cover design, we'll get the final information from you for the number of pages, type of paper, and work on your full wrap with spine and back cover.  This will also be uploaded to Dropbox, and in multiple formats if using print-on-demand services with different requirements, along with various custom-rendered 3D book mockups.
In most cases, the entire process from initial contact to final approval on artwork will take between 24-72 hours.  Generally, we'll enter into a discussion about concepts on day one and, depending on how much time is left in the day, either get a draft over to you same day or next day.  Once the draft has been approved, your final artwork will be ready in a matter of hours, we'll then invoice you for the final balance and, once the balance has been paid in full, we will release your files and send you a comprehensive completion email detailing every file, its purpose, and where it should be uploaded – we also offer a handholding service to help you with the final uploading and publishing if necessary.
The important thing to understand is that we are here for you long beyond that final payment.  If you decide a year down the line that you need some new mockups at different angles, just ask.  Our service to you doesn't end when the files have been handed over and your payment is in our account; we're here for however long you may need us, whether that's for advice, a soundboard to bounce ideas off, or just someone to talk to about how things are going.  We're with you for the long haul.